McKee's Camp
Establishment at 1 Thor Lake, Capreol, ON P0M 1H0, Canada. Here you will find detailed information about McKee's Camp: address, phone, fax, opening hours, customer reviews, photos, directions and more.
Opening hours
| | |
| --- | --- |
| Sunday | 08:00am — 08:00pm |
| Monday | 08:00am — 08:00pm |
| Tuesday | 08:00am — 08:00pm |
| Wednesday | 08:00am — 08:00pm |
| Thursday | 08:00am — 08:00pm |
| Friday | 08:00am — 08:00pm |
| Saturday | 08:00am — 08:00pm |
Rating
1 /5
Based on 1 reviews
Photos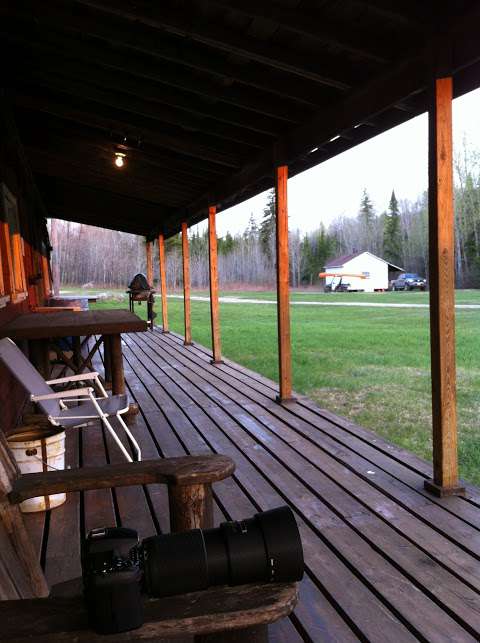 Reviews of McKee's Camp
steve smith Added 2017-07-08

★ ☆ ☆ ☆ ☆

This place is a dump. The cabin looks like is was built in the 50's and not touched since then. It takes 3 hours to get in the site from the main road. Unless you have a 4x4 your vehicle will not make it. The area is nothing but dense bush and hills. Not sure what kind of moose hunting can be done when you can't see more then 20 yards. Showed up and the owner Glen did not even say hello. Did not show us where anything was (amenities). The cow tag he says is a cancelation is false. It has already been transfered to another hunter. We showed up and stayed one night and left. Once again this place is a dump, and a scam. Save your time and money.
About mckeescamp.com
McKee's Camp, McKee's Camp Hunting and Fishing Tourist Camp,Northern Ontario,Northern Ontario Tourist Outfitters,NOTO,Northern Ontario Hunting and Fishing,McKee's Camp Sudbury Ontario,Sudbury,Sudbury Ontario,Sudbury Ontario Tourist Camps,Walleye,Northern Pike,Small mouth Bass,Speckled Trout,Splake,Lake Trout,Pickeral,Trout